June 3, 2006
(Phase Two)
On Saturday June 3rd 2006 at 8:00 AM, the crew was on site. We were
ready to install the new pier in the renovated McGregor Observatory.
Rick Collett, Chris Dobie, Don Risner, Mark Reed, Mark Jamieson
and Bob Frybarger were on hand to get this hunk of pier upright.
Here are some photos of the task: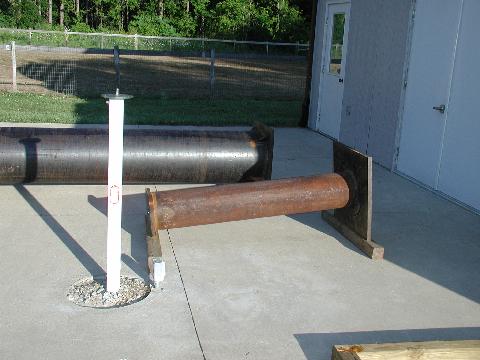 The 2 sections as delivered... looking ominous!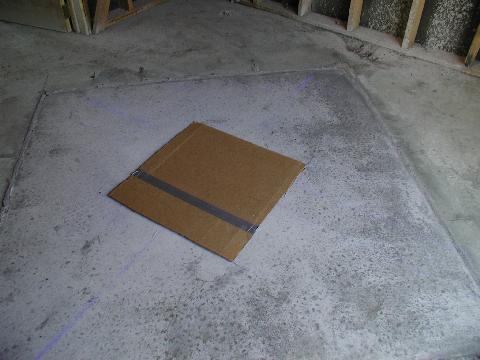 A cardboard template for accurate drilling of the
holes in the concrete floor was made first.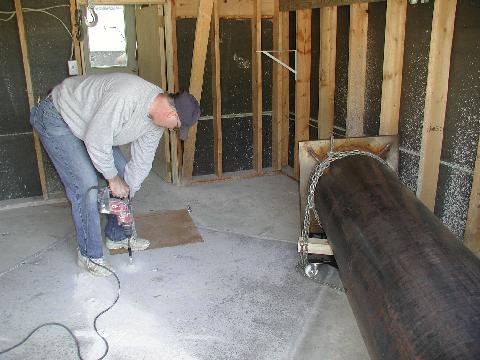 Holes for the concrete anchors were drilled.
Cleanup of the debris needed to be done. The plate
has to sit flat on the floor!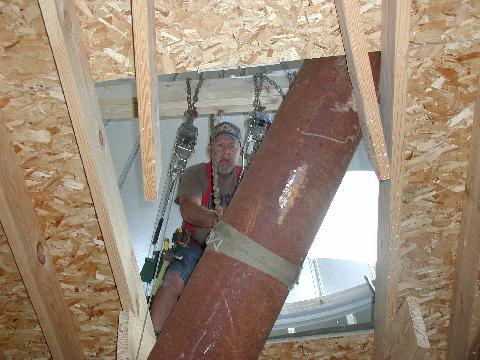 The top pier was difficult getting through the hole in
the floor, and was set aside up there for installing last.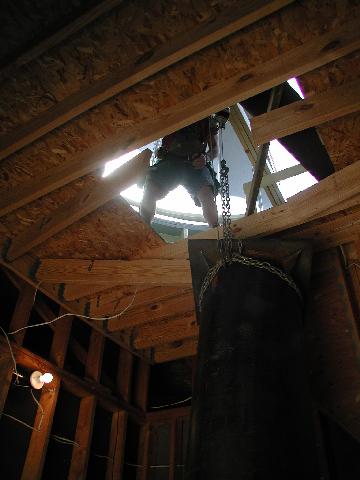 The main pier being hauled upright.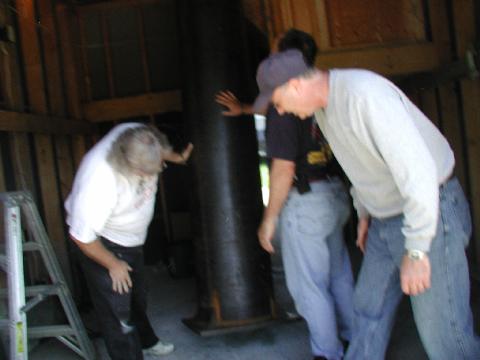 Positioning the main pier over the pre-drilled anchor holes.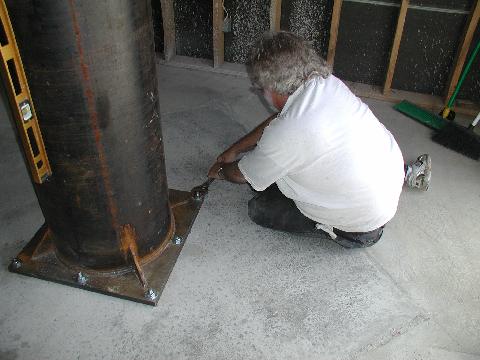 The concrete anchors being tightened by Rick.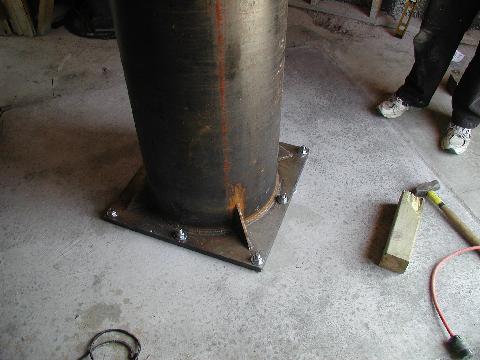 A well job done!!! We were glad to have that piece
in place and safely anchored to the floor...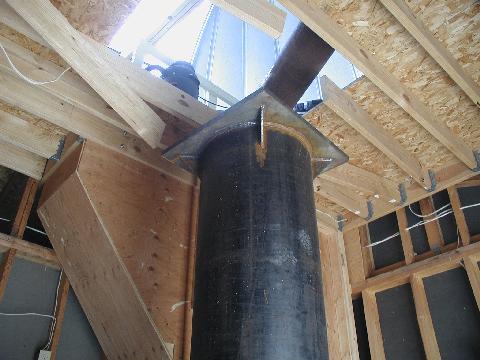 Looking up to the observatory floor.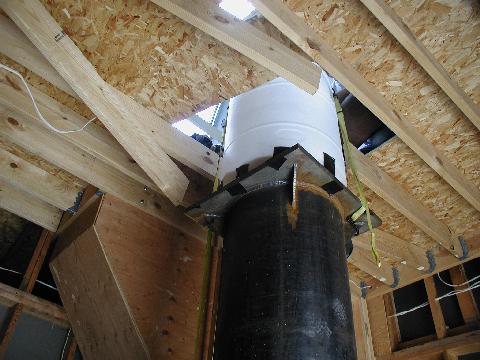 We used a 55 gallon barrel with a hole in the bottom
to direct sand into the pier. It was completely filled
with sand to help stop vibration.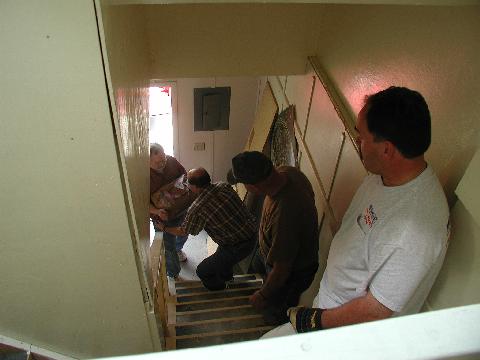 The sand brigade... 28 eighty pound bags of sand
were hauled up to the barrel, and into the pier.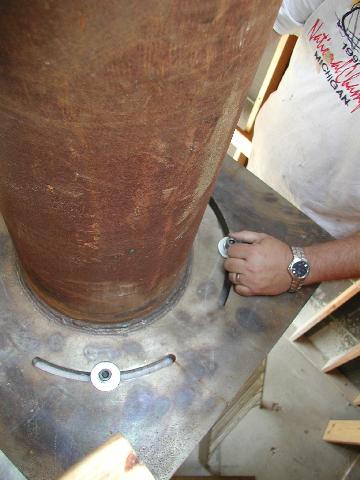 The top pier has been lowered and is being bolted
to the lower pier. The slots should allow enough
rotation for alignment.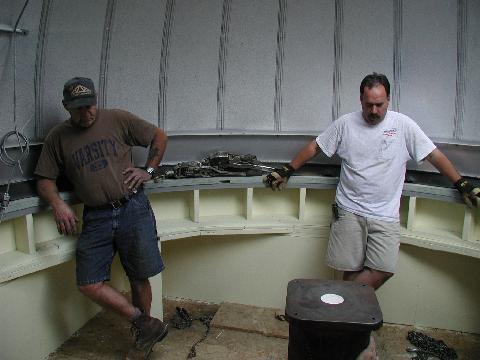 The top pier has been filled with the sand also, and a
pleased and tired crew need this break!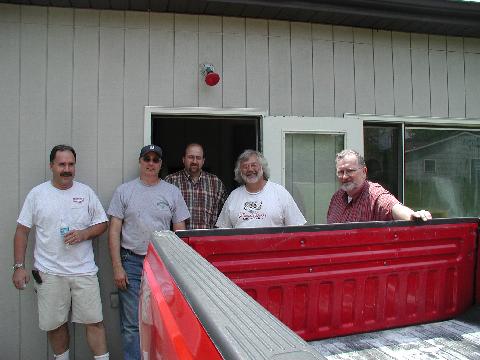 Don Risner was kind enough to take this photo of
the rest of the work detail... thanks Don!