On June 12th, 2004 we enjoyed the Annual Club Picnic-Gaze.
Since we scheduled it a month later in the year, the weather was
MUCH warmer as you can see from this year's photos.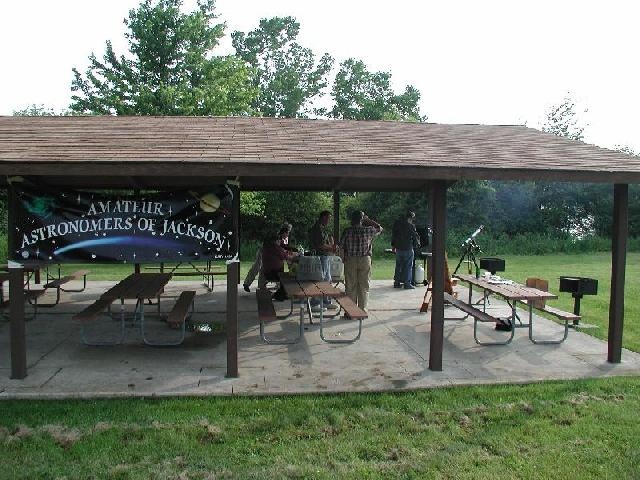 Hazy and warm, a blessing!!!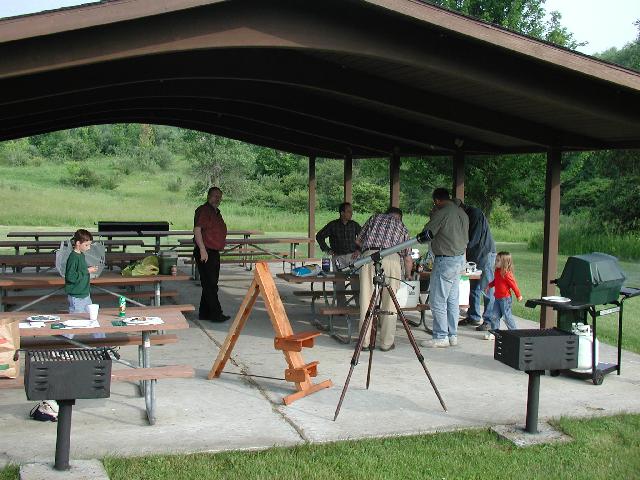 We even set up a small solar telescope.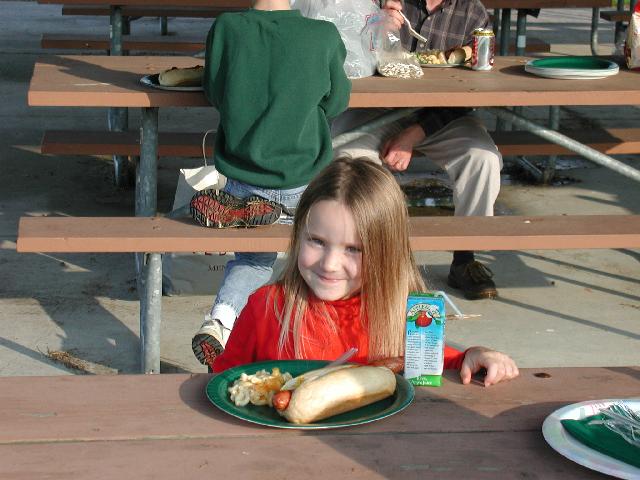 This year is a lot better, eh?
What are our chances to get a bit of viewing in?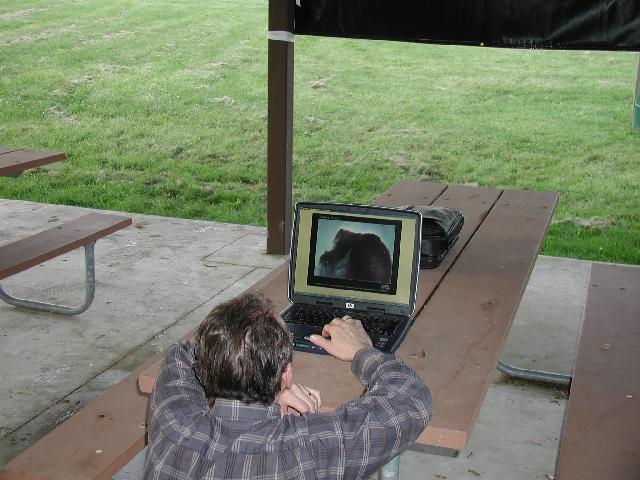 It looks like this is the only stargazing we will be able to do tonight...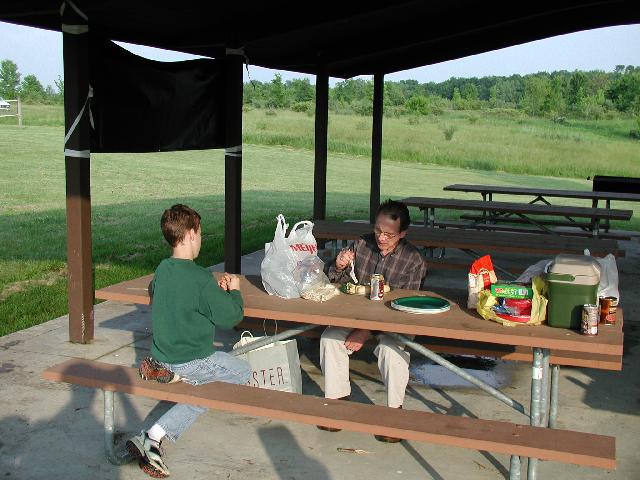 Don't let that shadow fool you, clouds are coming...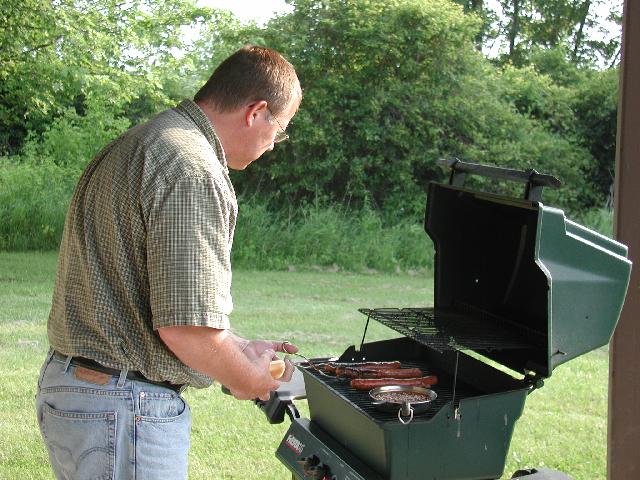 The food was great, weather was warm, and picnic was a success. There was no
horizontal rain this year!