Amateur Astronomers of Jackson
COVER | CURRENT | CONSTITUTION | FORUM | HELP | LINKS | MINUTES
"Current Events" Page
(Last edited on May 15, 2013)
<>



Moon Phase courtesy of NASA Kids Site Interesting
U.S. Naval Observatory Webpage
(Correct Phase Shown)
<![if !supportLineBreakNewLine]>
<![endif]>
>
The Amateur Astronomers of Jackson no longer hold meetings!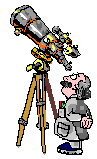 Maps are available on the club map page CLICK HERE!
---
The Camp McGregor Project - Phase 1
The Camp McGregor Project - Phase 2
The Camp McGregor Project - Phase 3
The Camp McGregor Project - Phase 4
The Camp McGregor Project - Completed!
---

Are you REALLY online?
(Click and See!)
---
Links to the Dark Sky Project
Our Story was published in the IDA Autumn Newsletter - TAKE A LOOK
The Lake Hudson State Park Handout
The Michigan Department of Natural Resources Page
Our Dark-Sky work through the years!
"Kiosk and Dedication" page. June 4th, 2005
The Making of a Preserve - 1 - Wes Boyd
The Making of a Preserve - 2 - Jim Whitehouse
The Dark Sky Preserve Broshure (.pdf)
The "STELLAFANE vs THE PRISON" Story
---
---
Think you know how big a Googol is? Check HERE and see!
---
---
Some Very Good Imaging by John Kirchhoff Page-1 Page-2
---
Here is a neat way to see how dark your sky actually is:
Print it out and carry it with you.
---
A VERY neat Powers of 10 webpage, Take a look!!!
---
Need a piece of clear sky? Click - HERE
---
---
Telescope Information For Beginners - 1 /// Telescope Information For Beginners - 2
---
Iridium Satellite Information For These Sites:Coordinates
 

to Club sites available here.
(Coordinates Page Updated on 10/02/2008)
Iridium's Main Page
Lake Hudson
Camp McGregor
Hurst Planetarium
---
Personal Member Websites. Let me know your URL to add it here:
Clay Kessler: http://ssoastro.org/
Bob Frybarger: http://googol.homestead.com/files/edit/index.html
---
The Best Earth Photo so Far
also,
What does the Sombrero Galaxy REALLY look like?
---

Url's of Interest:
There are a lot of things happening in Astronomy and the Space Program, and with the computer,
maybe we can keep up with some of them... I will try to post the websites of new and interesting
events as quickly as possible, but if you want to keep the site available on your machine, you will
have to save it as one of your "favorites".
First:: Webb Deep-Sky Society International
Next: Free Press story on Lake Hudson, June 2007
Next: Kennedy Space Center - Florida
Next: SKY-WATCH A website worth looking at about everything astronomical!
Next: SKY & TELESCOPE Homepage
Next: ASTRONOMY Magazine Homepage
Next: Astronomy Picture of the Day A daily look at the Cosmos
Next: NASA Space Weather
Next: Kalamazoo Astronomy Club Page - See this!!
Next: Hidden Hollow Club Page - Excellent!
Next: A Tennessee Astronomy Club HomePage - Very Good
Next: Astronomy Online Magazine
Next: http://users.smartgb.com/g/g.php?a=s&i=g11-03792-9a
Next: Southeast Lower Michigan Astronomy Link Site
Next: Astronomy Download Site A Lot of fun programs and surfing...
Next: Tucson Amateur Astronomy Association A very informative site
Next: Astronomy Dealers on the Web Dealers of all kinds - All astronomy
Next: CNN Sci-Tech Page Daily updated Science News
Next: CNN Space News Page Daily updated Space News
Next: The Austin Texas Club Page Well Worth a Look
Next: A National Treasure of Earth Photos! Photos from the Shuttle Flights
Next: Lake Hudson State Park - Dark Sky Preserve
Next: The DARK SKY INSTITUTE A place to get the latest Dark Sky information
Next: IDA - International Dark-Sky Association
Next: The "Dogpile Search Engine" One of the Best on the Web!!
Next: The ClearSkyClock Webpage What's it gonna do tonight? Find out!!
Next: Comparison of Green Valley AZ to Jackson MI
Next: This is the Last Place You Should Look! It's the livin' end!
---
Going to an event?
Click here first to check the weather,
and then decide what to do!
" Weather Satellite " and/or " Weather Forecast "
The AMAZING Googol! Back to top of Page
Bob's Home Page